Who Is Eligible For Clear Aligner Treatment?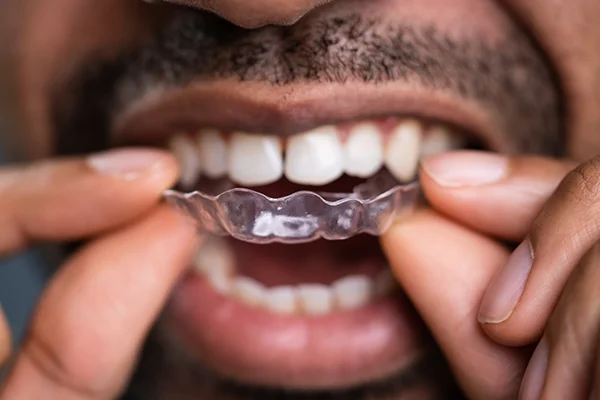 Clear aligners are a versatile orthodontic treatment option suitable for many individuals. Unlike conventional metal braces, this method aligns your teeth more swiftly and effectively. It doesn't pose challenges to a patient's self-confidence. However, whether you qualify for clear aligners is determined individually after an evaluation by our orthodontist. Here are some general factors to consider when assessing eligibility for clear aligners:


You Have All Adult Teeth

All your adult teeth must be in place to qualify for clear aligners treatment. Sometimes, adults may retain one or more baby teeth that have not naturally fallen out. Additional orthodontic procedures may be required before commencing clear aligners treatment if you have such a condition. The orthodontist could extract the remaining baby teeth. This creates adequate space for the proper alignment of your adult teeth.


Good Oral Hygiene

Sustaining excellent oral hygiene is paramount while using clear aligner trays. Maintaining a healthy mouth and keeping the trays in good condition is crucial. This helps to prevent infections or other potential issues. It's essential to routinely and correctly clean your clear aligners. Besides, proper tray care helps avoid the necessity for expensive replacements.


Mild Dental Issues

Clear aligners provide practical solutions for addressing a variety of dental misalignments. These include both mild and moderate cases. They effectively correct conditions such as crowded teeth, gaps, overbites, underbites, crossbites, and open bites. However, complex cases require alternative orthodontic treatment options. These cases consist of severe misalignments, crowded teeth, and bite issues. The problems need more attention beyond what clear aligners can provide.


Don't Smoke

Smoking should be avoided while wearing clear aligners. Smoking can harm the trays. It can make them dirty and impact their efficacy. Furthermore, if you frequently remove your trays to smoke, you may not wear them for the necessary duration each day. This can impede the progress of your clear aligners treatment.