Adult Orthodontics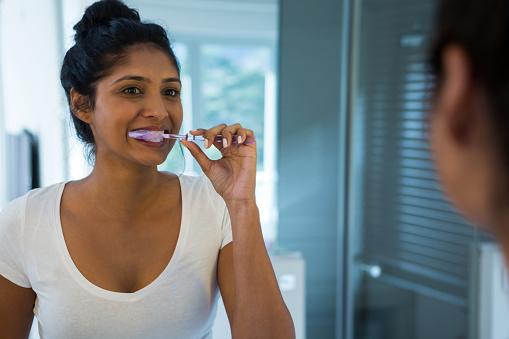 Orthodontic work is often mistakenly perceived as only necessary and available for adolescents. While 3 in 4 patients tend to be younger patients, adults can and should be open to orthodontic work. Braces and other visible appliances can discourage adults to seek orthodontic treatment, but there are many different options to explore when looking into correcting misaligned teeth. During your initial consultation with Raleigh Family Orthodontics, we intend to offer you information about what the orthodontic problem is, various options we can take to correct the problem, explain and work with you to customize our specific treatment goals. We discuss whether teeth will need to be removed, discuss which potential other services you may need, give you an estimate on the length of orthodontic treatment and the estimated cost of your care.


Adults Need Orthodontic Consultation, Too

While it is preventative and proactive to correct dental misalignments before your mouth fully forms, there is actually no "right" age at which orthodontic work can be done. According to the American Association of Orthodontics, the biologic process of orthodontic treatment is the same, regardless of age. Because teeth move in response to forces being placed on them over time, many problems can be corrected as easily for adults as for children and teens.


How Does Adult Treatment Look Different Than Early Treatment?

While age most often will not affect whether treatment can be done, it does influence how orthodontic care is gone about. The main difference between an adult mouth and an adolescent one is that adult mouths have stopped growing by the time orthodontic care is requested. This means that care can take longer, as treatment plans are impacted by the maturity and density of the teeth, jaw, and facial bones. Furthermore, habits like smoking, clenching and grinding teeth are more established in adults, which can impede treatment outcomes more often. In these cases, we may work closely with your dentist and other specialists to reach your optimal dental health.


What Kinds of Treatment Options Are There?

Most people picture braces when they think about orthodontic care, which can be discouraging to adults. But other appliances include clear aligners and temporary anchorage devices (TADs). Clear aligners are made from transparent plastic-like material made specifically to fit your teeth at different stages of treatment to move teeth incrementally. TADs are tiny implants that can be placed in many various positions in your mouth, depending on your needs, are used as a fixed point from which to apply force to move teeth predictably, and are removed when no longer needed. Because each of these options work reasonably quickly, there is no treatment that is "better" than the others - only through a consultation with our office can we figure out which system works best for your individual dental health.


Can't I Use At-Home Aligners or Veneers?

There is no quick fix to orthodontic work. The complex relationship between your teeth, gums, jaw, and facial bones may be impeded by products that claim to give you results instantly. If an orthodontic product seems too good to be true, it likely is. We specialize in reaching your optimal dental health, and products like these, if not monitored properly, can actually irreversibly damage your teeth, gums, and jaw. Veneers may bring the appearance of healthy teeth, but underlying issues can worsen over time and make you unable to even utilize veneers.

In order to learn more about your individual dental health and which options are best for you, give us here at Raleigh Family Orthodontics a call at (984) 254-0585, and we can talk you through potential next steps.