Dr. Han Lee

Dr. Han Lee was born and raised in South Korea and moved to Indiana, PA when she was 16 years old. As a teenager at Indiana High school, she learned that she wanted to become an orthodontist while receiving her orthodontic treatment. She loved the smile and self-confidence enhanced through her orthodontic treatment, and decided she wanted to bring such positive changes to people's lives.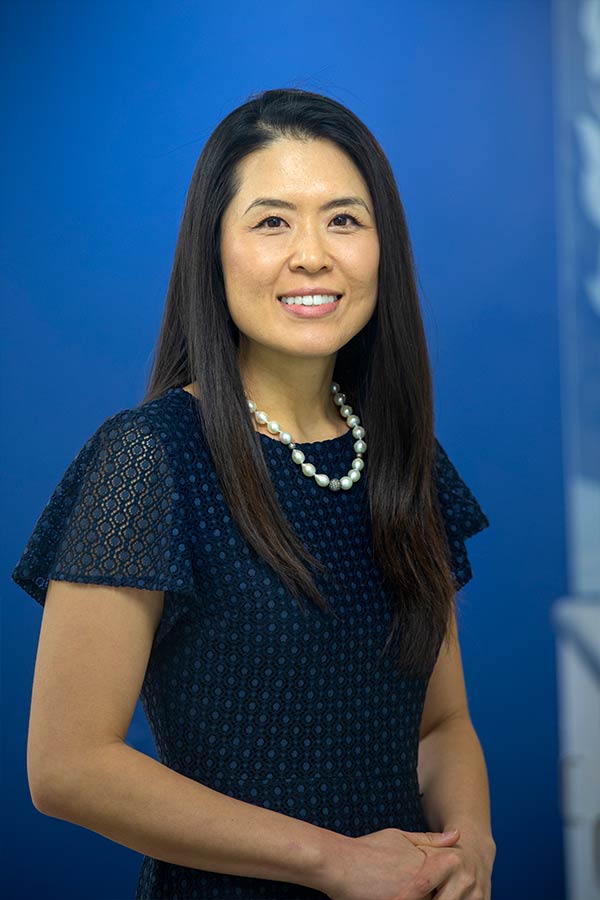 Dr. Lee earned her Bachelor's degree in Chemistry from Temple University with a number of honors and scholarship for academic achievements.

She graduated from Temple University School of Dentistry with Summa Cum Laude honors and received a number of recognitions and awards for academic excellence.

She was elected by vote of faculty into membership of Omicron Kappa Upsilon National Dental Honors Society. In addition to her numerous academic awards and honors, Dr. Lee was in charge of the community outreach program and was active with many community services.

Dr. Lee completed her Post-doctoral training in Orthodontics at the University of Colorado and graduated with her orthodontic certificate and Master's degree in Dental Science in 2015.

Dr. Lee joined her husband, Dr. Hunter Neill at Raleigh Family Orthodontics and has been dedicated to creating beautiful smiles and providing the best care since 2018.

When Dr. Lee is not at the office creating smiles, you can find her at hiking trails, crossfitting at her gym, and cooking in her kitchen. She also enjoys watching movies, listening to music and reading.