Early Orthodontics Raleigh NC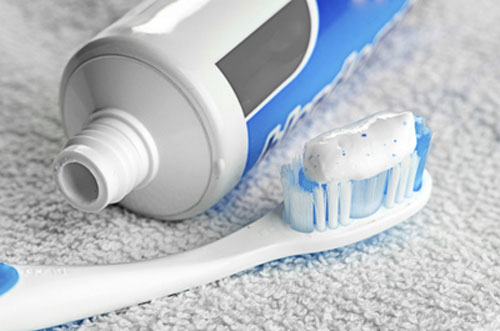 Some parents choose to hold off on orthodontic treatment for their children until they are older, since many orthodontists agree that certain issues are best treated after all permanent teeth have come in.

Early orthodontic treatment - also known as interceptive treatment - refers to orthodontic care that takes place before all of your child's baby teeth have been replaced by adult teeth.

This kind of care is especially helpful if your child has a problem that will become more severe over time if not treated early. To find out if your child is ready for early orthodontic treatment, come see us at Raleigh Family Orthodontics.


Why Is Early Orthodontic Treatment Important?

Early treatment involves the observation of growing children's mouths and the correction of problems with development. This early observation allows our dentists and our team to take steps to intercept potential problems before they become more severe.

This process aims to eliminate the cause of the issue by monitoring and controlling the growth of bones within the patient's face, and preparing the patient's mouth for ample space for adult teeth.

After initial care, it is possible for patients to need a second course of treatment once all adult teeth are present.


What Types of Problems Can Early Orthodontic Care Help?

Our orthodontists recommend that parents consider early orthodontic treatment for issues such as excessively crowded or spaced teeth, extra or missing teeth, underbites (when upper front teeth rest behind the lower front teeth), crossbites (when upper teeth fit inside of lower teeth), and other teeth misalignments.

Misalignments, or malocclusions, can often be caused by trauma to the teeth or jaw. Malocclusions are often the result of genetics, the environment, or both.


How Does Early Orthodontic Care Help?

Early orthodontic care varies from patient to patient. Depending on the problem and the child, treatment looks different.

Treatment on growing patients ranges from fixed (or sometimes removable) appliances to shift teeth, alter jaw position, or hold teeth in place.

Other treatments do not require the use of appliances, and, instead, focus on baby teeth removal to promote healthy development of adult teeth.

Tooth extractions are planned around the most advantageous timing of a patient's orthodontic development.

Although the right early orthodontic treatment for your child may be uncertain, it is important to acknowledge that waiting until all adult teeth have come in may make many issues more difficult to fix.


How Do I Know if My Child Needs Early Orthodontic Care?

The best way to figure out whether your child needs early orthodontic treatment is to schedule a visit with us. While there is a chance that care may not be necessary right now - or even at all - it is important for us to monitor changes, growth, and health very closely as your child's mouth develops.

An early visit to our office during your child's orthodontic maturing allows us to catch potential issues early on, especially those that demand treatment sooner rather than later.


When Should I Schedule My Child's Appointment?

Of course, if your child has experienced or is experiencing orthodontic trouble such as pain, visible crowding or spacing, or other obvious malocclusions, it is important to schedule an appointment with us here at Raleigh Family Orthodontics, as these issues will only become more severe without treatment.

We recommend that you bring your child in for an initial examination no later than age 7. It is at this age that children eventually have enough permanent teeth for our orthodontists to observe whether your child may have current developing issues, or is likely to experience orthodontic problems in the future.


Schedule Your Child's Early Treatment with Our Raleigh Orthodontists Today!

Call us at (984) 254-0585 or request an appointment online. We look forward to working with you and your family!