Treatment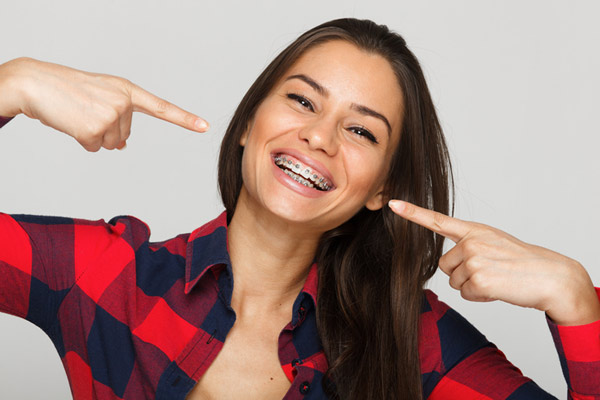 Unfortunately, very few people are born with a perfect smile. At some point in their lives, most people will need to undergo some form of orthodontic treatment.

At Raleigh Family Orthodontics, we pride ourselves on treating every member of the family, from young children to grandma or grandpa. While childhood is the ideal time to move teeth, more adults than ever before are opting for orthodontic treatment.


Most people associate traditional metal braces with teenagers, but earlier orthodontic treatment can be quite beneficial. The American Association of Orthodontists (AAO) suggests that a child should have their first orthodontic check-up by the age of seven. By this time, a child has enough permanent teeth for us to make a proper evaluation.

Early orthodontic treatment is designed to intercept a growing problem, correct the situation, and guide the continuing growth of the jaw and facial bones. Simply put, the teeth are easier to move during the development phase. Many orthodontic problems are easier to treat at an early age before greater secondary complications arise. Overly crowded teeth and severe malocclusions (misaligned bites) can ultimately shorten the lifespan of your teeth.


Adult treatment is the fastest growing area of orthodontics. The AAO has stated that one in five orthodontic patients are over the age of 18. If you are an adult and considering orthodontic treatment, there are a few things to keep in mind:

| | |
| --- | --- |
| • | The process may take a bit longer for you than an adolescent or child. The average treatment time is about two years. |
| • | Your facial bones and jawbones have stopped growing, and some structural changes may not be possible without surgical intervention. |
| • | We may recommend a periodontal evaluation before you move forward with orthodontics. Gum disease can complicate your treatment and results. This is typically a problem that only affects adults. |

If you are concerned with aesthetics, we offer some discreet treatment options, from clear aligners to ceramic braces. Talk with our orthodontists during your initial consultation to learn more about your options. Regardless of which option you choose, we are confident you will be happy with the results!


Protecting your investment is almost as important as the treatment itself. In post orthodontic care, a retainer is a critical appliance that will keep your teeth in their proper position. Without it, your teeth will slowly shift back out of alignment. Unfortunately, your periodontal ligaments will want to move your teeth back to where they were before. Over time, these ligaments will "lock" your teeth in place with the use of a retainer.


A malocclusion, or misaligned bite, can result in some secondary complications. At Raleigh Family Orthodontics, our goal is to correct these types of orthodontic issues and improve your oral and overall health. Orthodontic treatment may be the ideal solution for problems that initially seem unrelated, such as TMJ disorders.


Most people think orthodontic treatment is over after they get their braces off or finish their series of aligner trays. However, keeping your teeth in their proper position is just as important as moving them there. For this reason, the use of a retainer after your treatment is complete is crucial.


Our jaw is perhaps the most overlooked aspect of our oral health. If you suffer from jaw-related problems, you may qualify for orthognathic surgery. Orthognathic, or corrective jaw surgery, typically addresses the intricacies of occlusion (the way your teeth fit together).


Schedule Your Orthodontic Consultation in Raleigh, NC Today!

Regardless of your situation, our orthodontic treatment can give you a more beautiful smile and improve your oral health. If you would like to learn more call (984) 254-0585 and schedule a consultation appointment today.