Can Teeth Under a Fixed Bridge Get Infected?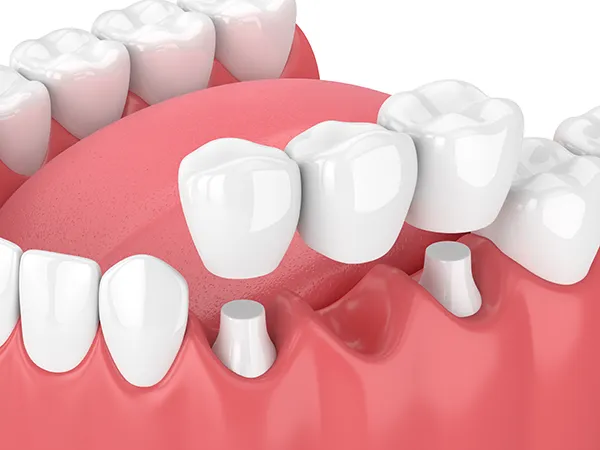 Dental bridges are a perfect dental restoration method that restores your smile, and ability to chew and they also help to improve the shape of your teeth. Dental bridges are ideal because they can last for a long time without replacement. However, how long your bridges last will depend on your oral health habits, diet, and even lifestyle. If you cannot take care of your dental bridges, it could lead to complications such as infections.


Can An Infection Occur in Teeth Under a Fixed Bridge?

Yes, it is possible for an infection to occur in teeth under a fixed bridge. If you cannot maintain proper oral hygiene, plaque and bacteria build-up is inevitable. This plaque and bacteria will build up underneath the bridge and over time it will cause tooth decay. This will cause an infection under the tooth's bridge.


What Are the Other Causes of An Infection Under a Dental Bridge?
Poorly Fitted Bridges

When your dentist does not properly fit your dental bridges, it can cause an infection. A bridge that is not fitted well makes it hard to clean around the area. A poorly fit bridge will also leave spaces for bacteria and plaque to build up, which will cause an infection over time. Aside from causing infection, poorly fitted bridges can also cause pain and swollen gums.


Gum Disease

Sometimes gum diseases will cause an infection under the bridge. Gum diseases expose the roots of the teeth to bacteria. This can lead to an infection. Thus, once you see signs and symptoms of gum disease such as bleeding or swollen gums, it is best to consult with your dentist immediately.


Injury

When injury or any kind of trauma such as a blow to the teeth occurs, it is always best to visit your dentist for treatment options. When you do not address this trauma or injury, it can cause an infection that can spread to neighboring teeth and dental restorations.

The best way to prevent infections under a fixed bridge is to maintain proper hygiene. You can do this by brushing your teeth twice daily, flossing daily, and using antibacterial mouthwash. If you have dental bridges or any teeth restorations, you need to keep up with your dental appointments. This will allow the dentist to monitor the dental bridges for any infection.