Options For Braces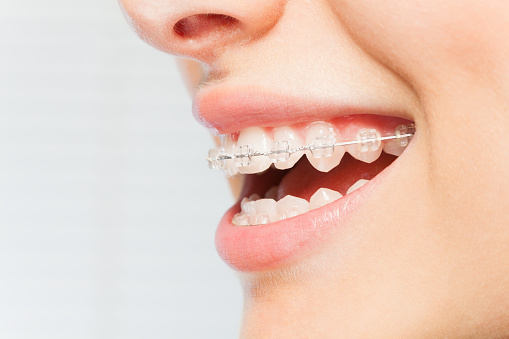 You've just gotten the news that you need braces, or you've gotten the news your teenager needs braces. What are your options? Today's braces are not a one-size-fits-all item. Here are some descriptions of different options for braces.


Traditional Braces

Traditional braces consist of metal brackets that a dentist or an orthodontist cement to the front of your teeth and metal wires. The dental practitioner tightens the wires every few months to move your teeth around. Traditional braces are great if you have severe crowding issues or you have a severe overbite, underbite, or crossbite.


Ceramic Braces or Clear Braces

Both ceramic braces and clear braces are great options if you want your braces to be less noticeable. If you choose clear braces, your brackets will be made of plastic, and the wires will be light and thin. Ceramic braces use brackets that are the same color as your teeth, so they blend in nicely. Both of these options are perfect for teens and adults.


Lingual Braces

Lingual braces are rarer than other types of braces, but they can be a great choice if you want your braces to fix your teeth discreetly. Lingual braces use the same design as traditional braces, but instead of cementing the brackets to the front of your teeth, the dentist or orthodontist cements the brackets behind your teeth. Lingual braces are used to fix spacing issues with teeth or moderate bite issues. However, lingual braces are more difficult to clean, so be sure you are practicing good oral hygiene.


Self-Ligating Braces

Self-ligating braces use clips to hold wires in place, and often, the wires are allowed to move around as the mouth changes. These braces can use metal brackets or ceramic brackets. Many teenagers and adults choose self-ligating braces because the treatment times at the dental office are shorter than with traditional braces.