Dental Procedures That Set Teeth Straight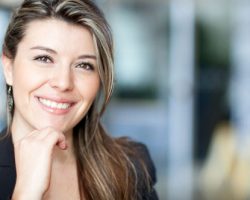 Straightening teeth can be expensive. The good news is that many dental procedures straighten teeth without the need for an orthodontist. There are three types of dental treatments you can use to straighten your teeth: braces, Invisalign, and ClearCorrect. In this article, We will explore these options to determine which one would work best for you.


Braces

Braces are the traditional method of straightening teeth. Braces are usually made of metal wire or rubber bands bonded onto your teeth with adhesive resin, acrylic, or dental cement. They can be removed for eating and brushing but must be worn at all other times. Braces are popular because they are the only option that is considered to be effective by all orthodontists.

They can take up to two years before they straighten your teeth completely, which means you need to wear them for at least 24 months. Orthodontists also consider braces a long-term commitment because once the brackets and wires are bonded onto your teeth, they are usually difficult to remove.


Invisalign

Not everyone is a candidate for braces or ClearCorrect because of the high cost and lack of insurance coverage. If you need teeth straightening but don't want metal brackets on your teeth, Invisalign can be an excellent option for you . Invisalign is a series of clear, removable aligners that you wear each day. The plastic trays use an advanced method to gently and gradually move your teeth into the proper position over time.

The biggest advantage with Invisalign is its "invisible" nature; no one will be able to tell when you're wearing them unless they look very closely. You can remove Invisalign trays for eating and brushing, which means you don't need to wear them as long as braces or ClearCorrect.


ClearCorrect

ClearCorrect is a lesser-known teeth-straightening solution, but it offers many of the same benefits as Invisalign. The ClearCorrect treatment uses both clear aligners and traditional braces to move your teeth into their proper positions over time gradually. This treatment can only work when there are no gaps between your teeth because ClearCorrect cannot close these gaps. ClearCorrect is also suitable for individuals looking to straighten their teeth quickly because it can take about half the time of braces or Invisalign.
We hope this post helps you understand the different types of teeth straightening procedures available. Please don't hesitate to call our office if you have any additional questions or comments!