Common Teeth Problems an Orthodontist Can Fix
Posted on 5/22/2023 by Evan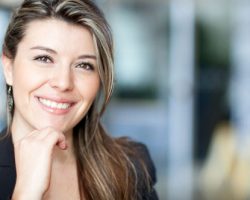 Many people experience typical dental issues that might harm their quality of life and oral health. Orthodontists are dental specialists trained to identify and treat teeth or jaw alignment issues, assisting patients in achieving a lovely, healthy smile. One would need to see an orthodontist for several reasons, including; malocclusion, teeth crowding, teeth gaps, and protrusion.


Malocclusion

Malocclusion, sometimes known as misaligned teeth or a "bad bite," is one of the most common dental issues that orthodontists may correct. Malocclusion is very easy to detect, as it happens when the upper and lower teeth don't align when the mouth is closed. Several things, including heredity, thumb sucking, abnormal tooth eruption, and misaligned jaws can cause it. In addition to dental problems such as tooth decay, gum disease, and temporomandibular joint (TMJ) abnormalities can cause difficulty biting, chewing, and speaking.


Teeth Crowding

Crowding happens when the jaw does not have enough room for all the teeth to fit correctly. When teeth are crowded, they may overlap or rotate, making oral hygiene difficult and raising the risk of dental issues, including cavities and gum disease. Orthodontists alleviate crowding by making room for the teeth through procedures like tooth extraction or dental arch extension. This enables the teeth to be properly aligned, simplifying oral hygiene, and lowering the possibility of developing dental problems later.


Gaps and Diastemas

Problems with teeth spacing can arise from many causes, including genetics, tooth loss, and abnormal jawbone growth. Not only can gaps between teeth impact the appearance of the smile, but they also raise the possibility of food buildup, gum disease, and speech difficulties. To bring the teeth closer together and produce a more aesthetically pleasing and practical smile, orthodontists can close the spaces between teeth using orthodontic tools like braces or aligners.


Teeth Protrusion

Orthodontists can also treat teeth retroclination and protrusion, which refer to how far away the teeth are from the lips and cheeks. People with protruding teeth may feel self-conscious about their looks and more susceptible to dental injuries. Retroclined teeth, on the other hand, can impede speech and cause occlusal issues.