Braces Raleigh NC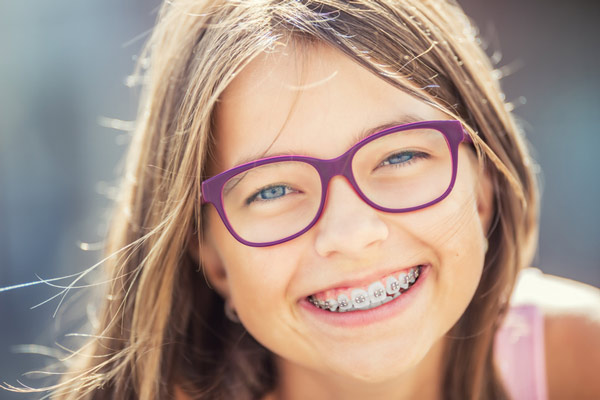 Braces are the most widely known orthodontic appliance.

They have been around the longest of common orthodontic appliances, so there are a few different types that have become popularized.

Here is a general overview of the various kinds of braces services we provide at Raleigh Family Orthodontics.


Crooked teeth not only affect the aesthetics of your smile, but they can also be detrimental to your oral health.

For instance, crowded teeth can be much more difficult to properly clean, leaving you at a greater risk for developing tooth decay and periodontal (gum) disease. Luckily, people in need of orthodontic care have more options than ever before. At , we specialize in clear aligner treatment.

The clear aligner system is designed for patients who want a discrete and effective alternative to traditional metal braces.

Invisalign/Clear Aligners are an excellent alternative to braces, especially for adults. The nature of the clear plastic makes them virtually invisible, which is ideal in the professional setting. However, they may not be appropriate for patients with severe orthodontic issues.

We typically recommend clear aligners for patients with mild to moderate crooked or protruding teeth. In the right circumstances, clear aligners can also be used for more serious malocclusions, such as overbites or underbites. During your consultation appointment, our orthodontists will be able to determine if clear aligners are right for you!


Traditional braces are made with metal brackets and wires.

These are the braces that many picture in their heads immediately: shiny, silver material that are very visible on the teeth. Fortunately, modern brackets have become much smaller and less noticeable than in the past, so this type of appliance may not look as obvious and overwhelming as you may think.

Modern advances in orthodontic appliances have also improved overall comfort and effectiveness of traditional braces. Many now use archwires, a newer technology, which allows your body heat to help move teeth more quickly and less painfully than before. Metal braces are also the least costly treatment.


Ceramic braces, or clear braces, are very similar to traditional metal braces in the way that they work, but the main difference is that the brackets placed on your teeth are made of ceramic material instead of metal. If subtlety is your primary concern with orthodontic appliances, ceramic braces can come in clear or tooth-colored material to better blend in with your teeth.

While they are more noticeable than Invisalign® clear aligners, they work to move teeth much faster and less incrementally, and can take from anywhere around 18 months to 36 months. Ceramic braces can also come in many other colors, if you are not looking for a subtle appearance, so children and teens can choose to add fun and exciting colors to their teeth.

A few important things to know about ceramic/clear braces:


| | |
| --- | --- |
| • | Ceramic braces do tend to be more expensive than traditional braces. |
| • | brackets of ceramic braces can be larger than metal brackets of traditional braces, making it more difficult to brush teeth and get surfaces near the gumline. Thus, gum sensitivity can occur with the use of ceramic braces. |
| • | The ceramic material is slightly less durable than metal, which means that this type of appliance is more prone to damage or breakage. Because of this, your treatment may take longer due to necessary correction of appliances, as well as the fact that adjustments to ceramic braces will be more incremental to make provision for the more fragile material. |
| • | Care for ceramic braces must be consistent and thorough, and patients need to make sure their brushing and flossing habits are maintained. Without proper maintenance, ceramic braces run the risk of staining more visibly than metal braces. |


Conventional braces as we know them today have been around since the 1970s. Up until fairly recently, metal braces were the most common form of orthodontic treatment. Then, in 1999, the introduction of clear aligner trays changed everything.

At , we specialize in both clear aligners and traditional braces, because we want our patients to be satisfied with their treatment.

The type of treatment you need on your circumstance. Most of our adult patients prefer clear aligners due to their discreet nature. Some people fear that conventional braces may affect their personal and professional lives.

However, clear aligners may not be appropriate for complex orthodontic problems. If you have severe crowding issues or a complicated malocclusion, conventional braces may be unavoidable. Luckily, we offer ceramic and lingual system braces, which remain discreet while providing effective results.

While clear aligners have some advantages, it is important to note that the success of your treatment depends on your dedication. Because they are removable, many people (especially teenagers) are tempted to leave them out for long periods. This can significantly lengthen your treatment time. Braces remain in the mouth at all times, eliminating this problem.

Bear in mind that this overview only covers the types of braces used in orthodontics, not every option and appliance! For more information, please call at (984) 254-0585 to schedule a consultation with one of our professionals, who will answer any further questions.